A cowardly Friend
August 5, 2010
An hour past Mid-Night
And I walk home,
A Desperate gaze not a soul in sight
I am all alone..

From the dark Alley emerges a light,
One step closer i take..
Theres a tall dark figure at my right
My heart beats louder my hands now shake.

I say to my self, "I am Strong"

Walking with me he seems polite
Another Dark street, not a sound
A cold wind blows it gives me a fright
I turn to see He's not around.

Faster I walk and now recite
Rusty Street lamps I pass, the stranger is back!
Gathering courage i start to talk,he listens alright.
He doesn't talk much, maybe its the jokes i crack.

We are friends now but I realize
Why he disappears with out a mark
A cowardly friend is my prize.
it wasn't me, he's afraid of the dark.

To him my courage I lend.
My fear gone, though the journey is long.
I take a deep breath and in the end.
I say to my self, "I am Strong!"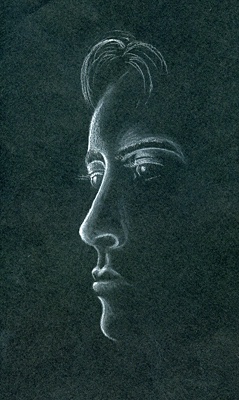 © Carlos S., Glendale, AZ