Oh, Art
July 20, 2010
For me, there is much to say of art,
I know this much and I have felt the joy,
For it pleases me and, of course, my heart;
When I make art, I can't help but enjoy.

Once I made a picture and liked it not,
So I threw it away and made it gone,
Untill days went by and I had a thought,
No art should be thrown, even if not strong.

Art to me sure is like a fantasy,
I can draw, paint, and even make sculptures,
I can do all, and that makes me happy,
For art to me is more than just culture.

So for me, there's so much to say of art,
Like how much it trully can fill my heart.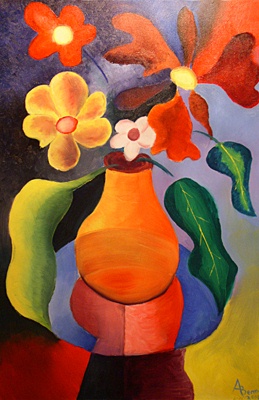 © Alexander B, Highland Park, IL