loneliness
July 9, 2010
she wiped the tears,
that rolled down her cheek,
her body went cold,
as her mind got so weak.

she wants to run,
but what can she do,
there's no where to go,
she still thinks of you.

now as days pass by,
she sits there lonely and still,
knowing he won't come,
but wishing he will.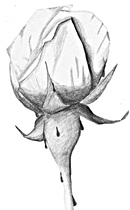 © Elaine S., Phoenix, AZ