The Candle
July 5, 2010
Shall I be snuffed? Like candle to a breath
And tossed inside a box without a care
Exchange my life, my love, my soul, for death
To journey to a place we know not where?
And all were shaped from wax of wide array
All those who crawl, who fly, who walk about
And none of these can nature's course delay
For every mortal flame will be snuffed out
Yet human death will claim your wilting flame
Not one can touch the selfless, loving acts
That you in life have added to your name
Now carried on within your kindred's wax
Our children live with feet upon the ground
Though still in death, in memories abound!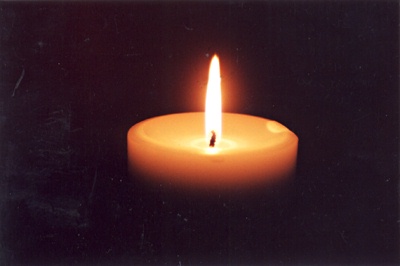 © Ashley D., Philadelphia, PA