Little One
June 23, 2010
Will you promise me, little one?
Can I trust you not to fall?
Not to let the world degrade you?
Can I trust you with this all?
I put my heart in your small hands,
I'm trusting you with my love.
So be careful, little one.
Be careful, my sweet dove.

Can you trust in me, my child?
Can you depend on your mother?
To help you in a world that's wild,
Where men slay men, one upon another.
I will be a shield between you and this wicked world.
Keep your promise to me, little one, and grow strong.
Love me, depend on me, and live a lifetime long, little one.
Keep your promise for me, little one.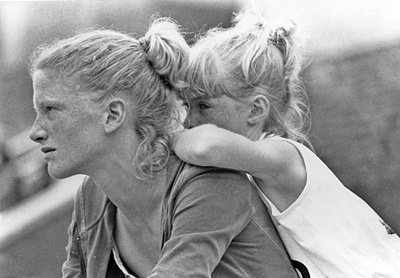 © Felicia F, Marlow, OK