Cliché
June 13, 2010
I see a world into the eyes of a blind man, and

As his thoughts categorise into lapses of age,

Caravans of memory divide it from one form into another.

Float. Float-in-between time boundaries.


I see the world through the actions of this blind man, and

As he completes his first step, plunging into unknown grounds

I'm automatically taking four back; as floor-boards grow angry tainted with disturb.

They too don't come to contemplate the works of the man.

His mind entwines with every-nerve and impulse,

No alternative but spell binding chemistry,

Beneath the opaque bravado 10 times more power than come from me to you.

But invisible is un-comprehensible eye, the man.

Whose life is everything ... but a miracle.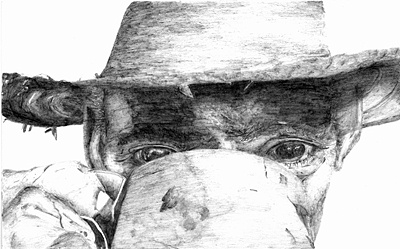 © Trisha L., Neosho, MO