Eyes of a Dove
May 10, 2010
What is pain that it would give one the full feeling.
It is a full feeling of emptiness in the pit of her very heart.
How does she know when it will cease, when it will finally depart?
What is this hurt that causes so much sorrow in her very being?
This girl, only but a child, is lost, not understanding, not seeing.
She cannot see a life of joy and hope, only the life that has ripped her dreams apart.
Every aspect of her life wears a mask, and every aspect seems to outsmart.
She has trouble distinguishing true kindness from fake acting.

It is hard to say when, if ever, hope will step in.
If it will say aloud its words she hears only faintly.
Every day she loses part of her true identity.
She drowns in her pain and gets lost in her ever-present sin.
She comes to realize it is not her friend.
But she goes on, she doesn't care, she lives in folly.

Courageous she stands, earnestly and hopeful she cries out.
To anyone who will dedicate a moment of their day,
To sitting and listening to a life full gray.
Feeling assured there is someone who will comfort her drought.
Her drought is one of peace, and her harvest one of doubt.
She remains hopeless and easily led astray.
The thoughts that run through her mind, are the words she wishes she could unsay.
She mopes around the world, she walks, she speaks, she lives all as she pouts.
Her closest friend was her pillow, the place where she could cry away her pain.
This pain grows just thick enough to cut with a knife.
Her hope seems so far away in her rushed, sinful life.
Her world seems full of losses and no positive gains.
All her life she's seen only struggles and strains.
She longs to live a normal life, but can't leave the party at night.

But who cares, or would help this lost soul?
Who would possibly have a moment to spare?
Spare some time to a girl who's life seems threadbare.
To a girl who feels as if she has taken her last toll.
Her only wish was that she had some way to control.
If she could control, she would not make her life so unfair.
If she could control, she would allow her heart a healthy repair.
The if's never happen, so she gives away her dreamy consol.
Who, for this hurting, young lady, would possibly lend a helping hand?
For this young one in desperate need of encouragement.
This young one so totally weighted by people's quick judgment.
Hoping she is heard above all the worldly demands.
She yearns to have the ability to get up and stand.
But the drink she had before the night replaces it with a temporary ailment.

She longs to find a source of healing, a source with tangibility.
Her life hinders her and gives her an always-present sense of burdens.
This poor girl's heart is cold, hard, and completely barren.
But suddenly her soul finds a love that makes all evil things flee.
She finally finds the thing she truly needs.
This girl is at first skeptical seeing how many times her heart has been broken.
His love cleaned up her heart which had been harshly blackened.
Now, she looks up through pain and sorrow, and she sees.
The love of a God that freely gives peace, and freely gives hope.
She finally finds One who will not leave her, for that she is absolutely certain.
Her life is still hard and she does still fall, but this love gives for her fall a cushion.
This God gives her strength that she forcefully uses to cope.
She looks to Him when she needs some help while climbing up life's never-ending rope.
And now in her life, she allows him to guide all of her actions.

The constant pain that she once felt, her eyes see in a new way.
She sees them as an opportunity to rise up and far above.
She allows that hurt to be overwhelmed by this new-found love.
This love was the only thing that got her through each day.
Her brand new Guide gave her every word she needed to say.
It showed her new things, and gave her eyes of a dove.
She realized all she had been doing wrong, and she was immediately ashamed of.
But His love and His power abolished her sins and made them burn away.
She strives to follow her Father through the constant push and shove.
In everything she does, she tries to always walk forward
It helps that she knows that she is significantly adored.
Her life now perfectly fits her like a glove.
As she recognized this beautiful Leader, she received the eyes of a dove.
These eyes allow her to put down the drink and follow her Lord.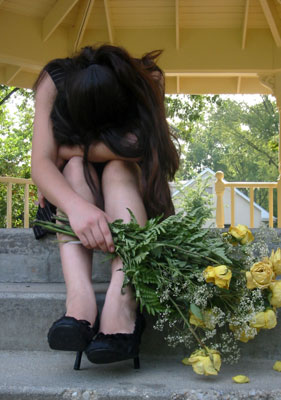 © Martha V., Morton Grove, IL