Unforeseen Ending
March 14, 2010
Sitting at the window
watching the rain as it falls
Wondering where we messed up
and where it all turned to a brawl
Everything started out perfect
it seemed like a fairy tale dream
but never had I known our love would be grown
Until the day you left me with all this pain
Some days I'm strong other days I'm weak,my heart feels empty
and most of the time incomplete
And as I sit and reminiscence on all the laughs we shared,
I can't help but wish things could be repaired
Now that we are completely apart
I can't help but wonder whats in your heart
you say you still care and you will always be there
but how will I ever know since we no longer have that flow
We once were a melody of a dynamic tune, together we created a harmony that no one else could compare to resume, but somewhere in that picture we lost our zoom
The love was still there, but could not compare to what we use to share
Now we have come back to friends,which honestly is our ends.
Between you and me friendship isn't really a category
We planned our lives and dreams hoping one day they would be true, but disaster struck
and left u s i n T W o
Now we talk on the phone
in an unfamiliar tone
What can you really say to someone who didn't mind it all going away?
Should we be happy to see one another go on or should we fight to restore our once STRONG BOND?
You say no worries it will be me and you one day
And as I try to uphold your words
I can't help but think it was your way of helping me cope,
Even though you too have lost all Hope.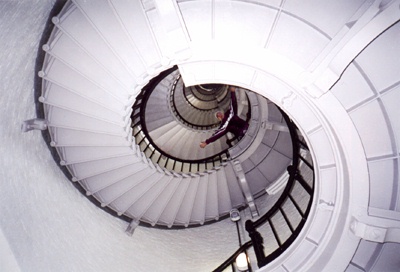 © Andy G., Phoenix, AZ