"Scenes of Nature" (?/?/09)
February 16, 2010
Sun rays bounce off clear water, profounding.

Fresh sea mist sucker-punch my senses then.

I relish the salty air, surrounding.

Diving...submerging myself in again...

It pierces my body once more, the heat.

Dripping, sinking into sand, drops of sweat.

Very little green here, dragging my feet.

I love the sand though, that I can't forget...

The crispy air fills my lungs from this high height.

Beneath my hands, as I climb, rocks are warm.

I prize most of all the breath-taking sight...

Every angle, glances bring a green form.

In such big forests, trees are everywhere...

Love do I this thing called nature, I swear.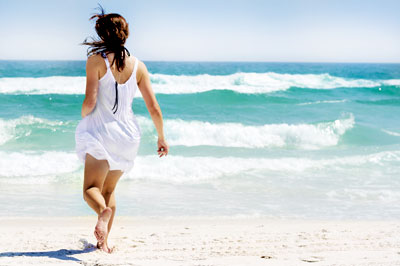 © Rebecca B., Marietta, GA