Last Goodbyes
January 27, 2010
As I walk down the sidewalk, a child runs by and she stops and stands in the middle of the street. Then she begins to cry.
I can't see her face; all I see is long dark hair.
A car is coming; I call to her- I can't move or look away, so I just stare.
You can hear the tires screech as the car tries to stop and turn around.
A big flash of light blinds me...then I hear this terrible [thud] of a sound.
As my vision begins to return, what do I see...
But a cute little girl lying in the street.
Is she dead or alive? No one can tell.
I'm still frozen with fear, so all I can do is yell.
Finally she begins to moves; she sits up on her knees...she looks around and I look with her to see what she sees.
A bright light is coming from the sky and it hits the ground.
The little girl stands, then turns around.
She walks towrds the light and without any fear in her eyes...
She looks at the world and says her last goodbyes.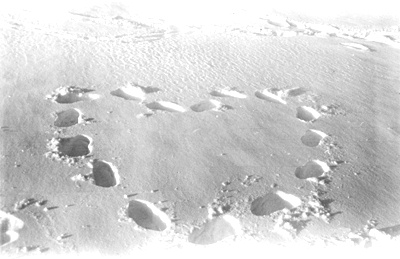 © Kim B., Marblehead, MA