Cuts and Tears
December 31, 2009
Cuts and Tears
It comes down heavy.
Like a bag of stone.
The baggage I carry.
To you is unknown.
'Cause I saw it coming.
Before it was seen.
He showed the signs.
I know what this means.
But he's done this to me
Twice before this.
Never thought I'd regret
That last goodbye kiss.
Should've seen it coming.
Could've slowed it down.
Naïveté crushed me.
I'm barely a noun…
I'm nothing without him.
But he was repressed.
Should have figured, because
He was so badly depressed.
But the blood on his knife
Was spewed from his wrist.
Brought him pain, but mostly pleasure.
And he clenched up his fist.
And he said that he loved me.
But his scars rule his mind.
One minute he's in love.
The next he's "just…fine…"
So we're "just friends".
At least in his head.
But the torment he caused me
Shall not be shed.
My pillow is tear filled
He slices his skin
Because of what he did to me.
I'm torturing him.
Seven cuts in one night.
He broke my heart again.
And a third heart broken.
From another "Just Friend."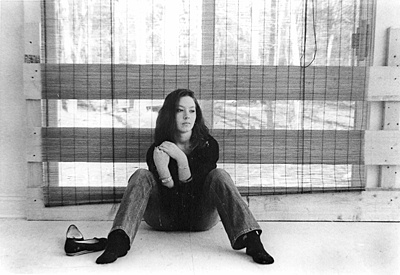 © Crystal F., Marshfield, MA