Untitled
December 17, 2009
Through the hazy green glass screens I can see,
Abandoned friends that I wish could be,
Alive, colorful, beautiful, and bright,
Now all I see is rotting life through the night
And empty pedals dried up from intense light.
Their withered stems compare to autumn leaves,
Not for beauty, but for their lack of green.
Tangled vines begin to form,
And roses that only grow painful thorns.
They cover up all trace of the green glass dome,
And leave there once gorgeous home,
To be forgotten and cloaked in black gloom.
Until that one day when something blooms.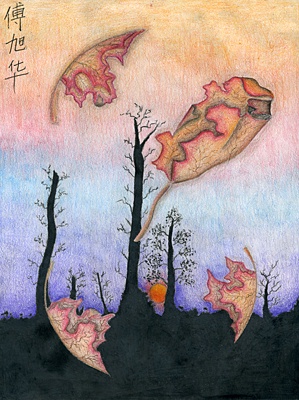 © Becky F., Sacramento, CA