Winter: Life's Thief
November 9, 2009
The lonely tree stands there, so tall, so sad.
Its fruit has withered, its roots are dying.
Trunk, once majestic, now elegy clad
Is a fading shell; its leaves are crying.
It lived its life, it grew so full, so strong
Towering, marvelous – thing of wonder
Soft white sheets fall and season's days lengthen
Chill – mute killer – tears tree's soul asunder
Spring arrives, life wafts through the breezy air
Sun rays chase winter's wrath relentlessly
Rays or breeze, the tired tree has no care
Too late they come, too late for lonely me
Forsaken by my leafy splendor – I,
First seed, sapling, tree, then decay, I die.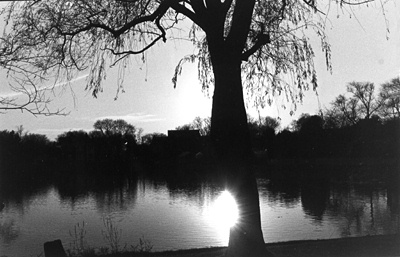 © Chuck K., Marblehead, MA