Leaf's Dreams
November 9, 2009
Golden yellow with splashes of brownish red;
Autumn's blessing bestowed on greenery,
Fall foreshadows fates of leaves soon dead.
The end of life provides sweet scenery.
A single corpse wafts through the nighttime sky;
It is not missed by family or friends.
All leaves die so no need to say goodbye,
They simultaneously meet their ends.
Leaf, floating on the wings of destiny,
It, with a ripple, lands on gilded stream;
Little leaf's possibilities so many.
Before its death, leaf's journeys were but dream.
Bound to tree in life, only in death freed;
In its dreams the little leaf did succeed.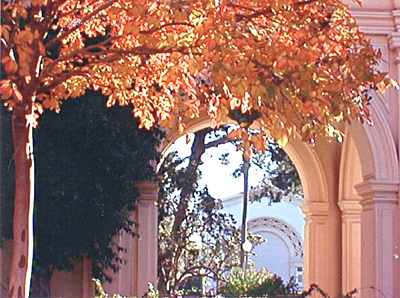 © Rachel B., San Diego, CA