Memory Lane
November 4, 2009
Walking down a street I once knew so well,
Everything seems so distant from me.
Sweet summer's scents fill the air that I smell.
Strong winter's cold blows around so freely.
Beautiful spring's rain drizzles on the ground.
Gentle autumn's leaves carried by the wind.
Yet, near or far, you're nowhere to be found.
These thoughts only confined inside my mind.
I dread to think of all those times we shared.
I can't tell. Do I laugh or shed a tear?
Will I know if you ever truly cared
Or be confused about this last passed year?
I'll just give up. Don't need to feel more pain
Because it's so hard to walk memory lane.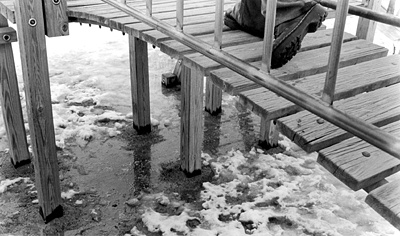 © Rebecca S., Marblehead, MA