Lessons Learned Through Little Things
November 25, 2019
I read the words of others
Sprawled across a gently worn page;
They encourage me to write;
To be expressive in my own way.
The binding that holds them together
Reminds me that every story has an end,
Yet, they each have their own beginning.

She sleeps peacefully in wait
Of the challenging sky to come.
The Earth's water brings peace
And takes me back to where I belong.
It shows me how to remain calm,
Even throughout the dangerous storm.
Because even after the roughest of waves,
The ocean remains intact.
Music notes dance from page to page;
I pour my soul into every song,
And give myself away to the audience.
Playing allows me to feel passionate,
And conducting allows me
To have that feeling in a different way;
To understand what it's like
To share a passion with others.

The gentle howl of an unknown pup
Helps me to understand the ways of the world.
Not all beasts are bad,
Some may even become your best friends;
But, it is important to understand when
The growls become something other than playful,
And to back off when unforgiving teeth begin to show.
Blossoming flowers encourage me to remember
That I am still oh so young.
White lilies bloom in the early summer,
Smiling their toothy grins.
And pinkish hydrangeas glisten in the morning sun,
revealing their unique colors within.
They show me how to live my life in memory of the past,
All while maintaining hope for the future.
Burning tires that smell of excitement
Send a sense of danger and thrill;
Something I fell in love with
The first time my father took me out on the bike.
Motorcycles inspire me to remember my freedom,
That which comes with age, maturity, and understanding.
Something I am beginning to face,
But still striving to conquer.

The height of the Eiffel Tower has taught me
That there is no limit to what I can achieve.
Planes can glide effortlessly across oceans;
The city of light sparked a feeling once unknown.
I am reminded that the world is full of unexplored paths
And lessons I hope that I can one day be shown.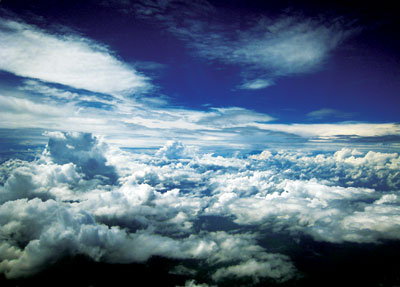 © Jacob W., Oklahoma City, OK