Death's Song
April 30, 2018
The fire of the bloodred dawn and the flag of white surrender
Clash like sword and shield and gun when forced to meet together.
The open sky pour its tears with a swirling inky passion;
It stings the ground and mingles with remaining blood and ashes.

What lingers here, if not for Death, for Death will stay here long?
Many await him patiently, many listen for his song;
He sings of angels and demons?of Heaven and of Hell,
Of all the wrongs and rights you've done, of where forever you will dwell.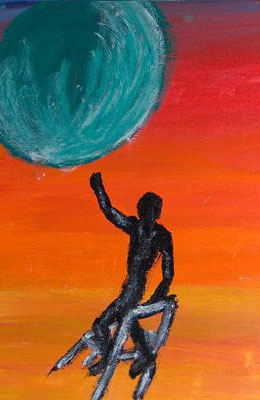 © Maegan F., Harrisburg, NC