I'm Not Like You
April 25, 2018
Those enigmatic nights we spent
Howling at the white-gold moon
We were the ascending rebels
In a lights-out, burn-down world
We kick-flipped off the gray walls,
We ravaged the silent streets
Flat broke, but still the richest
Now the snow is melted,
My hurricane heart is frozen.
I can see one thing clear as a crystalline sky--
All you do is waste my time
I'm not like you guys.
No, I'm nothing like you guys.
Breathing in the night
I stare, heart beating to the tune
The photographs beckon me, wide eyed, hypnotic
Your pain was infectious, poisoning me like arsenic
Frantically, I'm cutting all ties
To you, I don't exist, a shadow figure
Delete the pictures, desecrate the evidence
You guys, I'm not the same
Times have changed, so tuck the past in bed
Sing it a lullaby, an ode to days gone by
Let it slumber in blissful paralysis
Nestled in the grave adjacent to my last incarnation
I used to be like you guys.
Now, I'm nothing like you guys.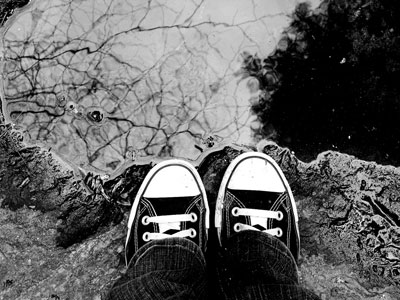 © Michelle B., Blairsville, GA