He Broke Her
November 9, 2017
Has this man of sin embarked
Upon her body innocent and unmarked
Has this woman of pious become lost
Through his words and abuse so sharp
Has she cried? Has she begged?
Dear officer, what do you think?
Do you see her pain, her coat stained red?
Dear officer, she fears to blink.
This requires justice, not a judge
He is evil, she is loved
But he clouds her ears and eyes with tears
He yells, she begs, is it not clear?
Now she fears what is between her legs
Now she fears what has been said
Now she fears all good-doing men
Because he has ruined her,
She's wrinkled, broken, scarred and bent.
Dear judge spare her pain
Cast this evil forever away
You have the justive, you have the power
Make him suffer till his last hour.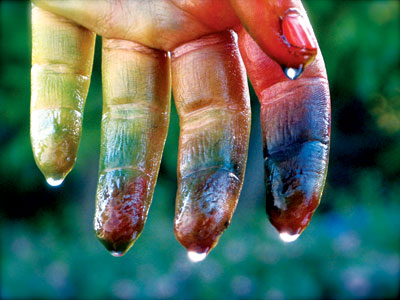 © Allison F., Menlo Park, CA