The Journey
July 7, 2017
Chorus: Without the pain there is no gain, for th blame there are some chains, your worrying is full of doubt, it will all work out DONT GIVE UP NOW!
Everything may seem difficult, you may try to cover it up... You want it all to get better, but you feel there's no other path. Your life may seem like a black hole, and you may want it to end. But think about the good things and a smile will begin
Chorus
Be yourself and trust in your heart, create your life in the image you want to see, be as sweet as you want to be, dream all your dreams, live your life honestly, and believe in who you want to be.
Chorus X2
Those who want to hurt you, are the ones who are hurt themselves. The world is not perfect, no one can judge you. Pain is part of living, but so is love. So live for what is right, and ignore all the bad. 
Chorus
Sing out what you feel. Dance to the groove. Open up your heart. And listen to the truth. Live by what you say. Enjoy what you love. Keep going through it all. And inspire everyone. Folllow your dreams. Give to those who need. Put a smile on your face. An listen to the truth.
Chorus X2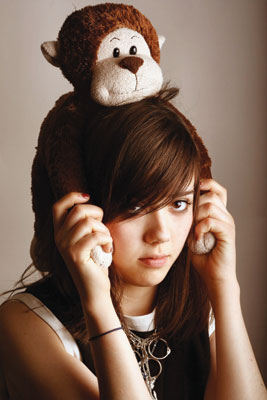 © Elena P., Bronx, NY