The Nightmare That Came True
June 17, 2017
I had a dream.
We were alive,
Except for one young man,
He was dying inside.
There comes a day
When the imperfect world breaks down,
And we have to dig ourselves right into the ground.
The young man shouts,
"This isn't what I want!"
He runs away
Just to put his goggles on.
He comes back in a flash
With his protected eyes,
So nobody could see
He wasn't going to cry.
The young man is dying,
He's chewing on a thorn,
But not once does he seem
Just a little bit forlorn.
He is torn.
"Stop hiding,"
He is told.
He says,
"No, you see.
These goggles don't hurt,
They're protecting me."
Nobody believes him.
They unmask his face,
And see
He's not crying for the human race.
I wake up in a flash
And I know this day is mine to keep,
But I know this young man is not okay,
And I start to weep.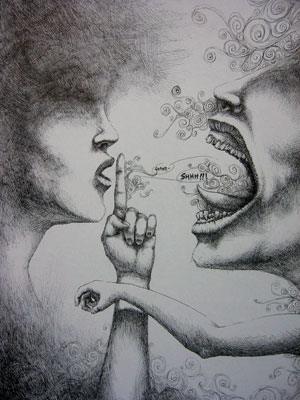 © Andrew M., Apple Valley, MN