Mos Def and the Coffee Mugs
November 15, 2016
(Chorus)
Pixie Stix Faerie dust. Mos Def and the coffee mugs.
Pharmaceuticals and sleepovers under polluted skies.
Open your political eyes
Open your philosophical eyes
Open your artificial eyes
Surprise
Song break
Don't let yourself drown in the fountain of youth,
Ruth
Because when John Wilkes Booth was shot he broke a tooth
And you said ouch
You are the same person
You mightn't understand but you'll keep learning
Chorus (2)
Be the Human you want to be not the one
Others want to see.
I could Rhyme but I'd rather not
But I'd rather sit here and smoke pot.
I'd rather not.
I'd rather sit here and smoke weed
Waste your time
It's yours, it is not mine,
Dig hole
We could plant the seed of revolution
Build a country
We could write another, a new constitution
But we rather not.
Chorus
If you say you are doing something
You are probably not
What have you fought
For
I watched a documentary on climate change on Netflix
Wow great.
I went to one of Portland's top coffee shop picks,
Wow great
Clean your metaphysical slate and start over
You can be great even if you are small as a clover. 
Chorus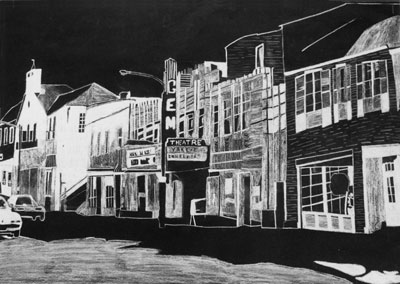 © Chelsea P., Kannapolis, NC