Up In Flames
September 30, 2016

When there is chaos in your family, it feels like you're hanging by a string.
Over a fire, the string thin as wire,
there's no peace nor sanity.
It's all wrong, it's all wrong.
Where is the prosperity?
We don't have to live in the hatred I see.
It's all wrong, it's all wrong.
When the flames are fueled with the stress, they rise higher and higher till the crest.
Burning your skin with fiery words, it's not much longer till the string burns.
Crying, sobbing, what's this meaning?
You're broken, struggling...all thoughts retreating.
To the back of your mind, being corrupted.
You only wanted to be accepted.
But instead, you were only rejected.
That lifeline snaps, along with your hope, as you fall into the ember.
Sinking deep down like an anchor.
As you curl and crumble,
your body turns to ashes at the memorial.
They never got to say goodbye, too busy fighting all the time.
You were a ghost, only hiding, trying to run from the drama and whining.
Once you've lost something so dear,
the hint starts to become clear.
Create love, not war,
Or another victim will hit the floor.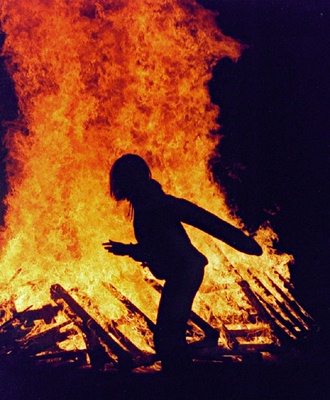 © Hali S., Robinson, IL