You are my Fairytale
August 9, 2016
One Tuesday night,
He contacted me,
Told me his confusion and oh how he was so sure something was missing in his life,
I vented and gasped briefly,
Little did I know,
He thought the missing piece was me.

Verse 2:
He asked me a million and a half questions,
I never told him a lie,
Talked on the phone all night,
I remember his laugh and his talk,
The clock just rang until it was midnight.
Verse 3:
I was wondering from then on?
Wanting an escape,
Just don't want to be the goose,
Could this be my fairy tale?
Is he the prince?
Am I the princess?
What story did I fall into?
Will this story result in claps or cheers?
What will the audience say?
Oh how I pray,
Want a man who will treat me well,
Still trying to figure out if he owns that title,
Because when I am with him my life has gone all too well.
Verse 4:
I was sitting in my room lonely as could be,
I got a text and it was him,
A smile grew on my rosy face,
He asked me if I liked him because he sure liked me,
He told me I was just too pretty,
He could not believe me when I said,
I like you too.
Chorus:
Somedays I just wanna scream and shout,
Throw my hands up in the air,
But deep down I know he cares,
He would protect me if anyone came close to hurting me,
He complimented me on my creativity,
The way my hair rested so perfectly,
He always would smile at me,
I caught him not wanting to look away,
Oh and I wish on a star,
Please stay with me for a little while?
He did not respond for a while,
I started to cry,
What was happening,
I am not as strong as I seem,
Can not handle to watch another sad ending movie,
I started to walk away from the idea of him liking me at all,
I felt so small,
The walls were closing in,
That is when a text popped up,
I ran over and took a big breath,
How was this story gonna end?
That was until I picked up the phone,
We were silent mostly,
Until he whispered to me,
I gotta tell you baby,
I really love you.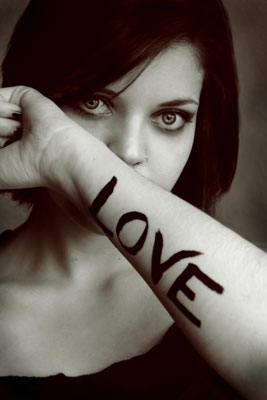 © Michelle B., Blairsville, GA