Forgive Me
October 2, 2013
I pray to god for love and forgive me for my sins. I lost this before this even begins. But when I grab a mic. Its kinda like, I ain't white. I'm so ghetto, so hood, be yelling baby whats good. what yall see is me. the way I am suppose to be. people hate cause i'm white, at least I ain't like you out back Jacken off to Asher Roth. I'm goin to court, show me a lil support. I wasn't gonna run. but it seemed like fun. no, officer, I don't got a gun. just a mind, able to drop a line. no I won't kill you from behind. Man i'll mess with your mind. make you go crazy with each line. you be begging me to stop. no I ain't afraid of a cop. just another man with blue pants and a blue top.
Please lord forgive me for my sins.
I ran the life. fought people who had a knife. I know it was wrong, from now on, I just laying down track after track. watched my crew disappear, from fear. its my life, give me the wheel its my turn to steer.
please lord forgive me for my sins.
I started all wrong. I just wish I would've known all along. but that's in the past, now I'm writing this song. reflecting on my life. looking back on myself. I should've lived life being myself. now by myself, searching for help.
please lord forgive me for my sins.
I'm lost with out a trace. just another man with a face. six billion of us and I got my own space.
I don't know what to do anymore. I thought I knew, but I got no clue, what am I here for. all I know is i'm a better person than before. don't ask me for help. how can I be here for you when I cant be for myself. I don't know what to say. I just keep telling myself tomorrows a new day. people change and love hurts. friends leave. things go wrong. but just remember, life goes on. don't play along. listen to the words I say in this song. life aint a game. you aint got a restart. don't get torn apart. don't be ashamed. just learn and move on.
non of us treat each other equal. that's why Jesus needs a sequel. to show yall what lifes about. man I shout, please lord forgive me for my sins. peace, love, im out.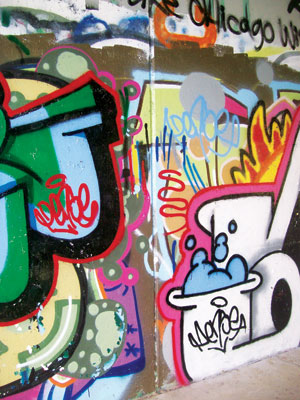 © Michelle W., Ada, MI