Austin and Indiana
March 7, 2013
Hey, you over there. I know you're looking at me, but I don't mind.
Hey, I all started slow, one step at a time, I promised I'd shine for you. I shined all the way through.
Yeah. We may be young in reality,
But it doesn't matter to me.
As long as you love me.
What if life, was tearing us apart. Didn't want us to live well, didn't want us to dream?
And even when the flame goes,
I will always see the shadows of our dreams.
And look, look at what it turned out to be,
Together, we'll always be well,
And you'll always gleam to me.
Look, nothing is ever in black and white, everything is always color coated.
I guess it's usually better that way, anyway.
And us, we'll just keep on believing.
They will never catch us stopping.
And "HA"
To everyone who thought it was just stupid young love.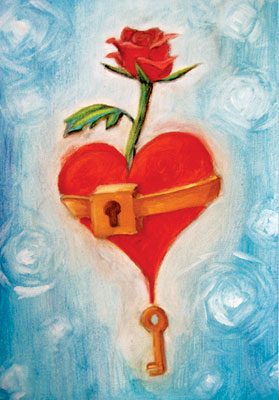 © Louisa L., Pleasanton, CA