Facing the Hours
February 26, 2013
I am drowning in the
darkness of this abyss:
my mind.
Every so often, there is a
glimmer
of hope,
of fortune,
of promise,
of life.
A flame flickers,
but it is fleeting.
A flurry
of doubt,
of rage,
of judgment,
of torment,
of sorrow,
quickly devoids the flame of
life.
The darkness returns,
and forever it shall stay.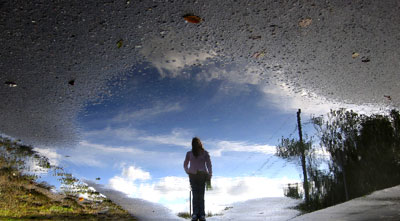 © Daniel H., Oak Bluffs, MA