Revolution
February 19, 2013
You want my face.
You want my look.
You want all that I am.
Too bad that I'm the only ace,
and I am the only one in the book.
Never will I change myself,
Only I can be who I am.
No changing of thyself,
will ever let you rock to my jam.
No I'm not this way,
I'm actually quite nice.
I just never want myself to sway.
I will always be not quite as cold as ice.
My black decour,
and wonderful choppy hair.
Interest in dark folklore,
never again will make a pair.
My life is my own,
It's is owned by nobody.
I will not be the controlled one,
and I will be the one body.
You all can follow me,
into this revolution.
No guarantees that you'll be free.
Give it all you've got in the forward motion.
Here we go all the way.
Keep up with this life
and I guarantee your hold will slay.
Now we can end this strife.
Hold on to your hopes,
don't let go of your dreams.
Never go on dope,
and keep on with your teams.
Here we all are.
Our own revolution.
You call us names.
We claim our fame.
Go with the flow man.
And maybe we can buy that van.
Maybe we are interesting,
maybe we are.
Maybe we just want be arresting.
Pay attention here and you'll go far.
No one can control.
No one can hold you down.
Rebel all your colored coal.
Just maybe you won't be a clown
Here we all are.
Our own revolution.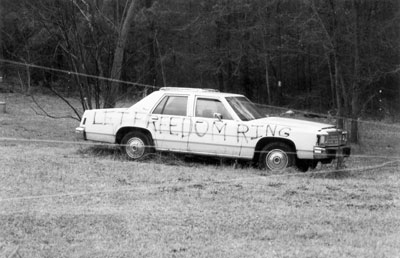 © Shanon G., Elgin, SC