Friend of Mine
December 22, 2012
Your eyes always give it away;
looking from one thing to another,
but refusing to stay.

Fighting not to shed a single tear.
Do you really feel so ashamed,
or do I smell a hint of fear?

Lying to yourself and everyone else-
my words may not walls,
but i believe i can help.

[Chorus]
Do you sigh
'cause you can't sleep in the night?
Do you tell yourself the you don't mind?
Do you play it off like you don't have the right?
I'll tell you this, friend of mine:
it isn't so great on the other side.

We all cry!
We're all going to die.
We're all looking for a single clue
to explain why we're alive.

Are you thinking... that you should just run?
Are you not satisfied?
Did you believe it was all supposed to be fun?

Truth is... there's a lot more to wasting time.
You've got something you can do and love;
something you've just gotta find.

[Chorus]

We all lie.
We're all going to fight.
We're gonna be just fine
if we don't keep it bottled up inside.
And if you feel like you're all on you're own,
I'll be there for you to confide.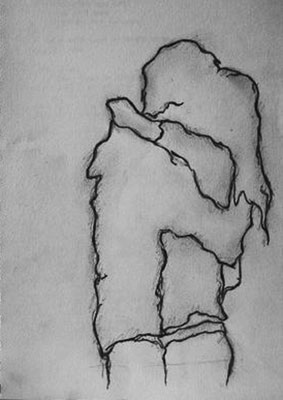 © Nicole B., Newcastle, WA