Dirty Soul
October 23, 2012
There's dirt on my soul
and I didn't put it there
It's baking to my flesh
cracked in the summers' heat.

I have dirt on my soul
Most times more than I can bear
Inside it lingers and itches
Never quite turning to dust.

I don't remember the last time I felt clean,
or safe enough to surrender my drooping eyelids
I long to see what my skin looks like
beneath such a sullied betrayal.

The dirt makes a mask on my face
My tears carve fat rivers and astute valleys in it.
That was before it fused to my character
and now I'm dirty, impossible to clean.

I could be a sad museum exhibit
The girl who was buried alive.
You'd see me petrified by my lack of sanctity,
in mid wave with a filthy once-white flag in my hand.
Preserved by layers of earth, victim to time and place.

I have a dirty soul,
defiled by tainted soil, not mine.
And it's here to stay.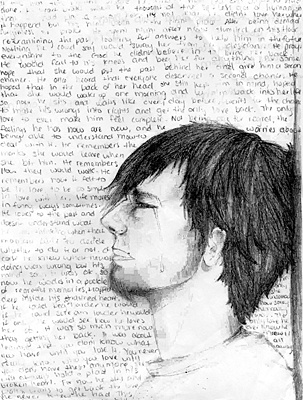 © Annie M., Columbiana, OH