Goodbye To You
October 7, 2012
Hello,
Goodbye,
You said I was sweet,
But now you call me sour.

I called us a movie,
But I knew it wouldn't have a happily ever after.

I've always called my life a novel,
But you ripped out half the pages,

I said you were compassion,
But now I know you're callousness,

Why would I say that I love you?
Why would I say that I need you?
Because now, I know,
That you needed me,
To make you not hate yourself,
Your arrogance, your selfishness,

Hello,
Goodbye,
You called me your love,
But now I'm no longer your happiness,
Now I'm just your hatred.

Why would you say that you love me?
Just to then say that you hate me?
Why did you treat me like a demon, when I was the only one willing to be your angel??
Why,
Oh just why,
Did I say Hello?
When I knew I'd have to say goodbye?
Goodbye,
To you...to you, to you..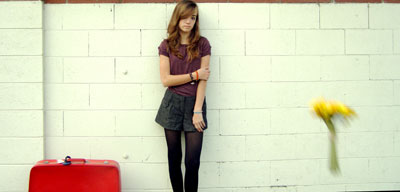 © Austin K., Studio City, CA