What It All Means
October 7, 2012
I can't take any your castigation
So now, I'm steadfast to vacillitate your imagination
And it's coming from the "ostentious" cryptic
Here is
My retaliation.

I assess your pessimism and you damn sure
It'll be in my notebook
The time your depravity took
You over
I'm sorry I enervate you
With my philosophies
Ideologies
Hope for democracy
But I can't live in this world fallow
It ain't cordial to feel so shallow
So I descarate my flaws
Most of the ones I repudiate
Take a look at my laws
Then I just can't take
How it's incomprehensible
And I feel so fake
Then I look to the sky
Hope the moon is awake.

I want to raze these thoughts
Defame all the bad one because they induce
Dogmatic and sad ones.

I don't know to appease
I need to know what it all means

I'm vigilant to see your tears
Why our world's so dormant
Why we constantly fall to the floor and
Fetter from candor.

I'm sorry for inundation
I started hoping to raise your grace
Because I thought if I figured out what it all means
I'd be fortuitous, keep you more than a year maybe two or just—
But you find it trivial
Still you find it trivial
Though this keeps me fulfilled
And still you think
I elucidate
What I hate- a misanthrope
Because I hope for
A world that loves even if it's broke
Or dope or scared
Or smoked.

What am I saying?
When I'm done you'll still be
Corrugated.

Still to tell all of me
Doesn't make me feel free
I don't know to appease
I just need to know what it all means.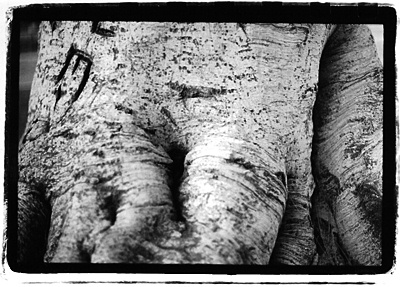 © Rebecca W., W. Hollywood, CA