Where are you now
October 10, 2012
It's 2 in the mornin my mind is just screaming
Why can't you get her off your heart.
My eyes are tearing up now, my heart beats are slowing down
Oh god she's taring me apart.
I get outta bed now and look in the mirror
reflections of things I havn't seen in years
She's standing by my side and I scream as I look in her eyes.
WHERE ARE YOU NOW,WHERE HAVE YOU GONE
MY DEAR?
LOOK AT ME NOW IVE CHANGED SO MUCH OVER THE YEARS.
Who do you see? I'm not the same lonely child you met in the park that day.
I'm an empty body, apathetic to the emotions I felt yesterday.
My mind is just wore down from searching this dead town for my heart that you've misplaced.
And I still scream.
WHERE ARE YOU NOW, WHERE HAVE YOU GONE MY DEAR?
DO YOU NOT KNOW YOU'RE THE CENTER OF MY FEARS?
My wrists are still scarred from the past that you left me with.
My mind is wrapped around the words "I Love you" and it's making me sick.
I put on some clothes now and head back into town.
See if I can't clear my head.
The walk seems to slow down, and as I turn around
All I wish for is that I was dead.
You're like a ghost from the past, stab me with a piece of glass
let me bleed out on this sidewalk.
every time I see you, you look slightly confused
you never even say a word.
And as you walk away, lack of emotion on your face.
I'm left here crying for you, And I scream.
WHERE DID YOU GO? MY NIGHTS HAVE BEEN SO COLD.
WHY DID YOU LEAVE? LEFT ME HERE TO ROT ALONE.
I lay my head to rest every single night.
I knew I didn't love her when I first looked into her eyes.
Her face is replaced by your every time she comes into sight..
I know that she loves me and it hurts me to see
that we will never work out.
She thinks that I'm happy but really honestly
She'll never know whats running through my mind.
She asks me why won't you smile and its been awhile since you've
held me like you used to..
I stopped taking the drugs that made my heart numb to how I really feel inside.
I cannot pretend now that this will work itself out I know Ive wasted to much time.
This time of year is hard for me, Ive worked so hard to ignore the
fact that you are gone for good. and I scream.
WHERE AM I NOW? IVE LOST MYSELF SOMEHOW
HOW DO I KNOW, ILL NEVER BE THE SAME.
And I think i'm gone.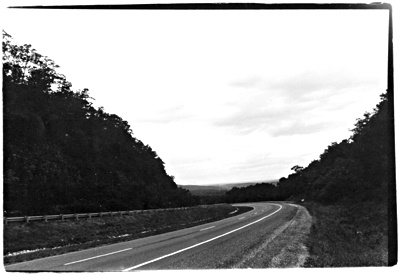 © Courtney R., Great Falls, VA