A Silent Lover's Lament
October 3, 2012
I've seen a lot of things
things you can't believe
not many were like you
I've seen it all with my two eyes
I'm telling you no lies
so count it as true

I've told a lot of stories
huddled 'round the fire
or laying in my bed
I've told them all with my soft voice
tales of fear and passion
all swirling in my head.

I've given many kisses
to the lips of Juliet
and women of the night
I gave them all with youthful luster
it was when the air was warm
and I still had my sight.

I've been to many places
travelled far and wide
yes I conquered this land
the mountains in the west
or smack dab in the middle
shaking your father's hand.

I took a lot of pictures
to try not to forget
forget the things you've done
I keep them hid away
from the prying hands of time
effects of which have already begun.

I've sure drank my share
the finest spirits known to man
my whiskey, vodka, and wine
I still remember that night
drinking on my balcony
back when you were mine.

I've had my share of cigarettes
I fight fire with fire
my share of reffers too
if you're asking for the truth
I'd give it up completely
if I was back with you.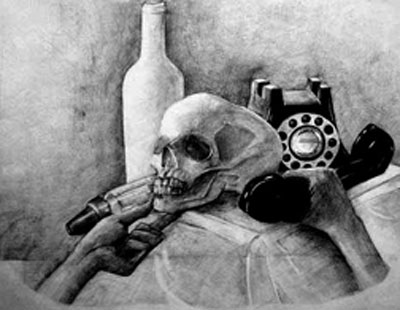 © Xiao H., Naperville, IL