Only a Dream Away
September 5, 2012
It hurts to see,

an empty seat.

an empty hand,

an empty reach.

and I cant stand,

that I'm falling from so far away,

and I cant help myself,

from f-a-d-i-n-g.

It seems like it was yesterday,

that we were slowly chasing,

each-other into the different shades of grey.

I don't want to lose something I don't even have,

but only if she knew, she was never far from grasp,

she walks out of the light and into my arms,

hands intact this heartbeat starts,

and I'm dying, dying ready to cave,

and it hurts to see,

your Only, A Dream Away.

I open my eyes,

to this twisted twilight,

and empty bed,

a racing head,

the nightmare of my life,

so i close the blinds,

to bring you back to mind,

and its sad to say,

the worst part of my day,

is being awake.

so the day it ends,

as I'm laying on the floor,

drunk off the thought of you,

so I get drunk some more,

I need you here,

by my side, take me anywhere,

even the tallest coaster ride,

and if your scared, I'll keep you safe,

I'll make your heart of stone,

so it wont break.

and I'll hope you know, that It will never change.

melatonin sounds, whispering in my ear,

I'm fading now, where I will reappear.

somewhere far away, yet so close,

where I can kiss your face,

and tickle your toes.

just to see that smile,

but I suppose, that I will just hold,

onto you for awhile, like I always do before

you fade, and as the sun begins to fall,

the point of us stays, we're beautiful

it seems so wrong, but feels so right,

that's why I wrote this song.

to bring you here tonight,

to show you, your the best part of my life,

a stepping stone that seemed so small,

better off alone, I was never suppose to fall,

but I did, and I'm going to break,

Your Only, A Dream Away.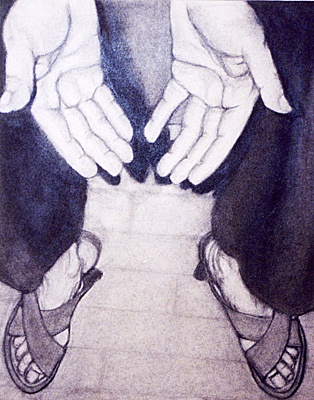 © Daniel R., Cicero, IL