Ballad of a Hipster
August 9, 2012
Waking up on a Saturday to the sound of "Matt and Kim."
It's six AM, but I'm awake because it's mainstream to sleep in.
Slip on my Converse, my v-neck shirt, my skinny jeans, my scarf,
grab my glasses with the tape on the bridge although they've never been broken.

I leave my loft and stroll the streets, whistling "MGMT,"
got my Nikon and I've got plans, but first things first; coffee.
I pass right by the Starbucks, with a shudder from within,
because I know of a place, it's a hole in the wall, but it's got vegan ice cream. (How does that work anyway?)

Ahh the life I used to lead
Have no worries, eat no meat.
Then you stepped on to the scene
Now things are different suddenly

Because for you I'd endure Katy Perry,
and for you I'd watch MTV.
Just for you, I would eat dairy
Only for you I'd go mainstream

'Cause for you I'd give up "Jukebox the Ghost"
Yeah for you I'd wear Abercrombie
'Cause you're the one I love the most,
and just for you, I'd go mainstream.

Oh for you I would hang up my beanie,
and I'd cheer for your favorite team.
I hope you hear this and believe me
when I say for you I'd go mainstream
Yes, just for you I'd go mainstream.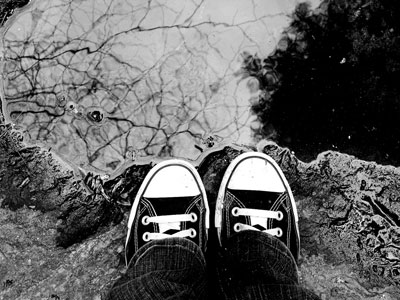 © Michelle B., Blairsville, GA