In Memory of You
July 22, 2012
1st Verse:
I lost someone I really cared about recently.
That person was you.
I've started lying to myself. Now I believe me.
Cus' I can't handle the truth.
But I know at least I'll see you later.
And every soul becomes a tree.
Chorus:
Everybody has their own forest of old friends, family, new friends, and familiar faces that you never expected to see. (Repeat)
And I know I'll see you soon. For now, this song is in memory of you.
2nd Verse:
I understand it was an accident. It wasn't your fault.
There are so many people who would give it all
Just to have one more moment to say goodbye.
But then you had to go and die.
But the pain won't last forever.
Repeat Chorus:
3rd Verse:
Now I know that sounds harsh. That's just how I feel.
I guess I'll always hold a grudge. It's just too real.
I don't care how much time has passed.
The pain will still last.
For now I guess I just have to wait.
Repeat Chorus:
Bridge:
But I'll never forget,
The fun that we had,
The laughs that we shared,
The promises you made,
(Slow tempo) But that's all over.
I just wish we had been closer.
Repeat Chorus 2x:
End: But that's all over.
But that's all over.
In memory of you.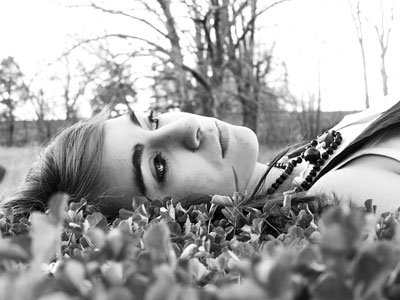 © Jasmine R., Bourbon, MI