Can't you see?
July 20, 2012
Can't you see?
The beast you've made of me
I can no longer
Tremble at the thought of love
You keep me in a metal cage
And serve me on a silver platter
You say" to be able to swim,you must be willing to sink."
Yet you're so right
You disgust me
Therefore, you collect my broken tears
And lock them in your wooden heart
You mix me with your victims blood
And eat me raw
First,you eat my eyes so I don't know what to expect
Next, you eat my tongue so that I can't protest
Last, you eat my tongue and steal my broken words
What is left of me
Is yet to be untold
Because the way you have treated me
Was so cruel, bitter, and cold.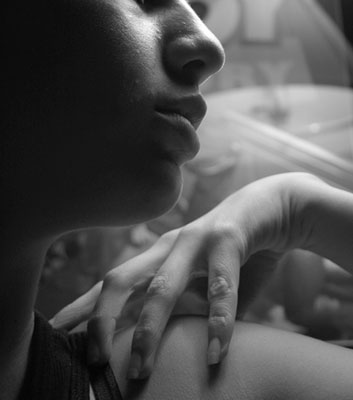 © Rebecca B., Santa Clara, CA