Don't You Know?
July 11, 2012
A tear spills from my eye, the pain of our last goodbye. I lie awake wishing for one more night with you, silently screaming for the sight of you. My worst nightmare, wake me from this torturous hell. Tell me that you love me. You need me. Don't you? I need you.

Oh, if only I could hear the sound of your sweet voice, just once more.

(chorus)Don't you know I'd give anything? anything, I'd give my everything for you. Don't you know I'm dying inside? My heart lies in atrophy from all the selfish things you do. I can't breathe without you. There's no me without you.

I'm living with a broken heart, my heart that's torn, torn apart. I'm dreaming dreams with lifeless beats, no hope left now for me to breathe. I scream for you, I cry out, come back to me.

But you fall deaf to my plea. you don't hear my screams. oh tell me,

(chorus)

im screaming, screaming. crying out. hear me. oh, i'm lost, so lost in the abyss. surrounded..broken dreams. wishes. we were a fairytale, oh don't you know?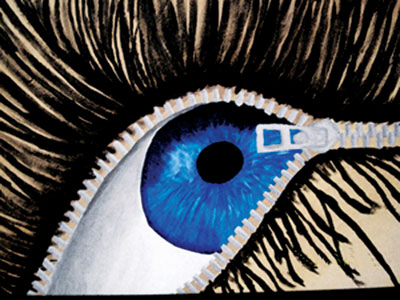 © Brad S., Lecompton, KS