A Dream
June 25, 2012
I say Hey,
And you say Hi.
All those dreams, we seemed to try…

Troubled minds and city lives,
Across the world now, we run by…

That's the price that we all pay
Our valued destiny comes to an end.
Tremors through our veins and valves
Feels like the world's been cut into halves.
I can see you through the trees,
I can feel you as the time-traveler foresees.

Dreaming together,
Living forever,
Yes, that's where the nightmare ends.

Oh, time is gonna pass by,
Life is gonna change…
But everything will revolve now,
Around you and me in average.
God if you can hear me out alright
Tell me something's not right.
'Cause the morning sun was my only drug,
Before the water fell from the jug..

These words might not be true,
'Cause nobody's perfect when it comes to you.
Yet this might be my last goodbye,
Me and you, passing by.
Forever, for life.
From the world, our hands cold and rife…

So let's forget the world, just you and me flying high.
'Cause sometimes a goodbye,
Is better for a new Hi.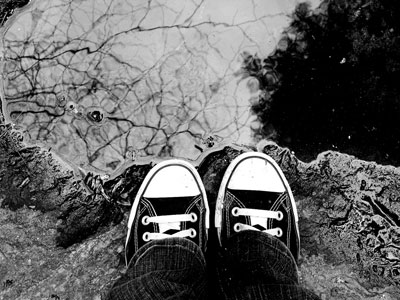 © Michelle B., Blairsville, GA