River
May 31, 2012
Coil, curve, twisting, turning,
Flowing down the gurgling way.
Laughing, dancing, churning, smooth.
Towards the ocean's beckoning bay
Getting larger, getting stronger,
Rushing to the final curve.
Churning faster, almost there.
Drawing closer to the briny firth.
Becoming one with the rising swells,
Waxing and waning with the echoing tides.
One journey over, finally,
But another will soon abide.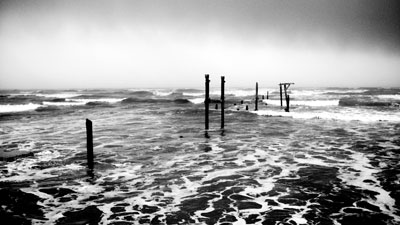 © Harrison L., Ruston, LA