Live Life Loud
May 21, 2012
Live Life Loud

"I've got a hankerin for something special. Tonight's the night it becomes official. Don't stop the rock, hold both your hands up, show these people how to shake things up."



The crowd goes silent


It's our time now


I stare ahead, excitement overcoming all other emotions


The music starts

"Someone throw your hands up! If you wanna take a chance, then you gotta sing a little louder. Lets wake this crowd up!"



All eyes are on us


Not a single noise besides us exists


We don't just go through the motions


We feel them, we live them

"I'm not sittin down till I'm older and I'm not shuttin up till its over. Raise your hands and shout if you're with me, then once we start it wont make a difference."




All of us as one group


Our voices echoing throughout the theater


Once we start no one can stop us


We are one body, one voice

"I started figurin with good intentions. Listen up now, give me your attention. Don't make a sound if you don't believe me. You wont wake up, you'll just keep living."



All those who dare speak down about us,


This is our time


If you don't like it, then deal with it


We're here, and we're not leaving

"If you wanna live life loud, throw your hands up. If you wanna scream and shout, lemme hear you. Takin all the fakers out if your with me. Everybody work it, just keep living."



This is our song


No one else can claim it


This is our show


No one else can take it





Posers, beware!


We are the real deal


We do it best


And we'll keep on giving it our all!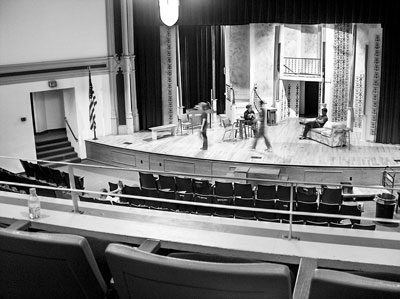 © Sean C., Princeton, IL