Sun..
May 17, 2012
If you ever find yourself lost,
Look to the sun;
Her bellowing waves of light and warmth
Will reach out to you and comfort you from this dark,
Shady world we live in.
The sun doesn't care who you are,
Where you come from,
Or what you do with your life.
She's just there to provide the help we need
And guide us through our journey.
So when I find myself,
I'll come to find you as well,
So we can go to the sun together
And imagine our lives as one,
While we reach our happiest place,
Sit, and enjoy each other's company.
Not a sound to disturb us,
Silence and smooth and as thin
As the blank sheet of paper,
Our pasts and futures are on.
And then there's just us,
Finally together.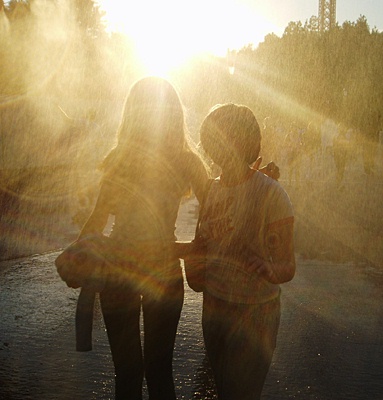 © Rebecca Y., Los Angeles, CA