The Boy and the Girl
April 30, 2012
Once upon a time, in a darkness covered land.
A boy said to a girl, "come and take my hand."
He led her through the shadows, he kept her safe from harm.
She promised in a whispered hush, "i'll never leave your arms."
Hiding in the haven, between his hands and chest,
the boy looked deep into her eyes and love he did confess.
Although the shadows crept, he held her through the night.
Although they lived in darkness, they each discovered light.
Laying with the boy, she listened to his heart.
Content within the truth that they would never be apart.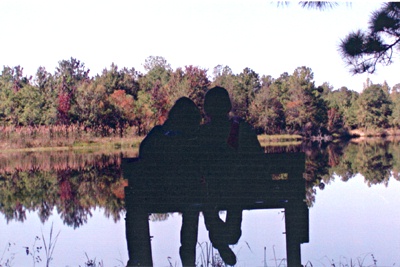 © Heather J., Slidell, LA