No Reason
April 19, 2012
For no apparent reason,
They sort of threw him in this prison, for no attempts of Treason.
Now all he can do is sit in his room and pass another season.
I wonder what it's like; looks like they tease him.

He's no psychotic freak.
When he's over playing C.O.D., he gets his first kill streak.
Do not judge me; I'm just simply trying to make ends meet.
It's like he gives up and walks on a road with bare feet.
He needs a lot of space to evenly breath.
He wishes his personality wouldn't decrease.
He's just crawling on the floor with scuffed up knees.
He wouldn't want anymore but for this day to be seized.

We see him killing himself with his own mind,
Must be his life; it looks like he died inside.
Now they take him for a ride after his first attempt of suicide.
I sit wondering, why would he want to die?
"Which one is it? The Tie That Binds

Or the tie that fell apart?"
It broke my heart to see it all from the very start.
It was a horrible work of art.
Yeah that's the part,

Two minutes and thirty three seconds into it.
I swallowed my spit because I hardly believed it.
I guess he tripped and fell directly into a dark pit.

After this year I'm going to retire my jersey.
I really don't want to see him say bye this early.
He's like a kid that is always thirsty.
Hopefully he won't have these kind of thoughts at the age of thirty

He grew up in Colorado as a kid
Without him, our friendship is paper thin.
It could've blown away with the wind.
But it didn't, I just sit wishing I did-
Something, so he wouldn't do something like this again.
This type of stunt should be considered a sin.
He'll beg for people to see that he's innocent.
And for them to know that he's just a normal citizen.

I'd bet if he had one wish, he'd wish this wasn't realistic
He goes ballistic,
But every time I see him he's fantastic.
I don't know if he says those things just to sound sarcastic.
He's not a dog, so don't throw him any sticks.
But that's not it, there's more to the story then this.
Just to keep it short and simple; I paraphrased this
He'll come back but probably won't even speak a single sentence.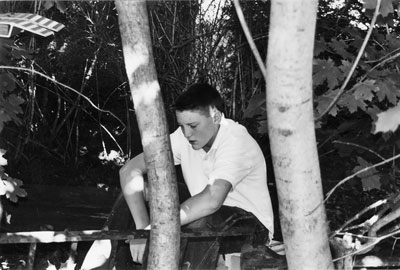 © Dillon O., Pompton Plains, NJ