The River
April 14, 2012
Here and there I make a sudden sally
I'm present everywhere.
But what's the starting, what's the end,
Let's start by a glacier.

First I make a gushing sound,
My various parts bicker to flow.
I fall from mountains in from of waterfall,
Sun beams enable my foam to glow.

I giggle as I enter the forest,
Between flora, fauna and genuine nature.
The greenery surrounds me from everywhere,
But I make my own way passing the nature's features.

I'm welcomed in the vast plain,
Here feeling lazy is a common thing.
As I meander, I form various lakes
I had provided service to the king.

Civilizations emerge, civilizations destroy
I'm beholding them since last decade.
I pass through various thorpes and towns
Upon me innumerable flowers and leaves have been laid.

I wind again and again
After passing all routes, now I'm free.
With heavy heart I divide myself to form delta,
At last! I meet the gigantic sea.

But don't be so disappointed,
After every night there comes a bright day.
With new zeal and moral of life,
I again start my journey with a new ray.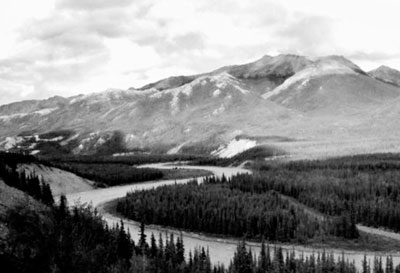 © Hannah B., Linwood, NJ