Me Haces Sonrojar
April 8, 2012
"I am the product of their love,"
She whispers soft enough that I can hear.
I do not see darkness, only the stars above,
As the music begins to warm her ears.

Her skin is quiet against my hand.
Not an inch between, but miles apart.
Her hair falls down her back like sand.
The impossible conception when something will start.

Move me to the coast,
And I'll drown within the sea.
The floor is just a host,
Where your eyes radiate for me.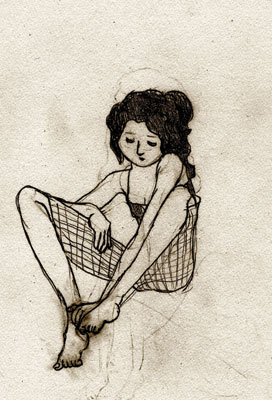 © Samantha W., Albany, NY