Isn't she not
March 9, 2012
Isn't she lovely?
Isn't she wonderful?
But what am I?

Un-unique,closed in?
awkward, ugly?

Not talented,stupid,
un-capable of achieving the impossible?

People despise me
mirrors look down on me.

Life for me is a downward spiral
of unloving people not even looking with a smile.

Isn't she stupid?
Isn't she fat?

That's what I think of me.

Hurtful to think
about how the truth can tear someone
apart on the inside.

I appear normal to you
sometimes better.

But on the inside I am scared
terrified.
I fear for my life
Why am I this way?
I want it to end...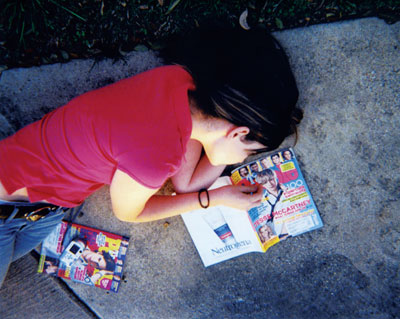 © Erin W., Highland Village, TX