This Lonely Road
January 16, 2012
At night I say to myself
Please don't blame yourself
For what others have done.
Don't feel like everything is your fault.
No one should have to take
The weight of so much blame
All by themselves.

And people say that life ain't fair
But they don't know just how true it is.
Taking on life and the troubles ahead
Is hard enough without
Being told what to do and
Without being criticized
With every move.

[Chorus]
Please don't make this so hard for me,
Please just let me figure this out on my own.
I'm wandering down this lonely road,
Trying to figure out where to go.
And I'm all alone.

The obstacles in my path
Aren't like the ones I've seen before.
I don't know how to get past them.
No…not anymore.
I used to be able to rely on others
But now I know that I can't.

The water is rough
And the sand ain't smooth.
But one day I'll find a way
To make it all the way I want it to be.
And nobody's gonna stop me.
But until that day…

[Repeat chorus]

And tonight
As I tuck myself in
I tell myself
Hey, don't blame yourself
For what others have done.
It's not always your fault.
Just learn to let it go.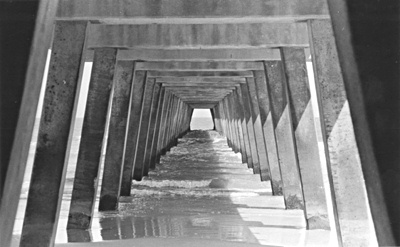 © Megan S., Marblehead, MA