Maybe...
November 13, 2011
Maybe I'm nervous
Maybe I don't know what to say
Maybe i still want you
Maybe i want you to go away

Thinking makes me certain
then thinking makes me... hesitate.
I want to make a decision
But this one's too hard to make.

At one time, I loved you
from the inside... out
At one time, you love me
or so I thought, without a doubt

Then one day, you said,
you weren't the one for me
That one day, you said,
She was the one the wanted to see

That day, i found out
there's a rope in my basement
That day, i found out
heartbreak feels permanent

And sometimes, I regret
Essentially, my naivete
And sometimes, I regret
just falling for you, instead

But then, my heart tells me,
No. It was meant to be.
You have to open your eyes,
before you begin to see.

So do I regret it?
Wholly, no I don't.
Will i ever trust you?
Wholly, no i won't.

But will I always love you?
now that, i can't deny.
Are you still my confidante?
Yes, I cannot lie.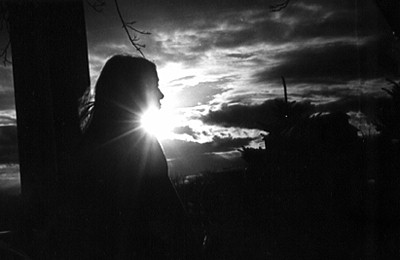 © Elizabeth G., Marblehead, MA